We quit offering rappel in July 2018 for personal reasons. But we are still maintaining our license, updating our equipment and rappel platform. Maybe in the future we will offer the rappel adventure again, but not yet. Sorry for the inconvenience caused.
Still possible
Rappelling is still possible in the area, not at the Catarata Del Toro waterfall but very close to it, and the scenery alone will blow you away. Please contact us by e-mail, and we bring you in contact with the right people. If you are interested in camping in the mountains, tubing, canyoning, kayaking, rafting, send us an e-mail.
The Bajos Del Toro area is booming in all kinds of tourism and also in an adventurous way.
Rappel
A 90-meter rappel next to the most impressive waterfall of Costa Rica, and there is no other place alike in Costa Rica. While we are probably not the most popular one in Costa Rica, it is the most impressive. And  not for the faint of heart. Also, rappelling is safe and fun if done under the right conditions.
Safety
First of all: Our equipment is up-to-date.
Second: You have to be in perfect shape, physically and mentally, and with a maximum weight of 100 kg.
Third: The weather has to be OK because when it rains, the waterfall increases rapidly, and then the landing zone will be no longer safe or even impossible to land.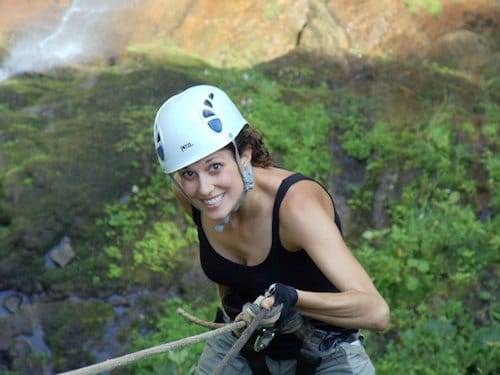 We prefer not to do rappel if we cannot guarantee those three requirements. But if so, you are welcome to make a reservation, and we work with small groups preferable early mornings.

Summary
Duration: 90-120 minutes, including the hike back up.
Minimum: 2 persons.
Maximum: 8 persons.
Weight: Heavy.
Age: 18 – 60.
Price: USD 50.
Reservation: Needed.
Requirements: You need to be in good shape: physically and mentally.
Do not hesitate to contact us with your questions or remarks.