Costa Rica's most Beautiful and Impressive Waterfall
Second to None in Beauty and Splendor
We like to inform you, despite the ongoing pandemic, that we operate with our regular business hours: Monday to Saturday 07.00-17.00 hours and Sunday closed and no reservations required.
Catarata Del Toro, Costa Rica's best waterfall

Welcome to Catarata Del Toro, Costa Rica's Ultimate Secret® which, is a privately-owned ecological waterfall project. We are 100% committed to the conservation of the natural environment and beauty we have around us. In the middle of this unique property, you will run into your most incredible waterfall experience in Costa Rica. It will offer you what you always have been looking for: extraordinary beauty! So, if you like waterfalls in the most natural way possible, this is the place to visit.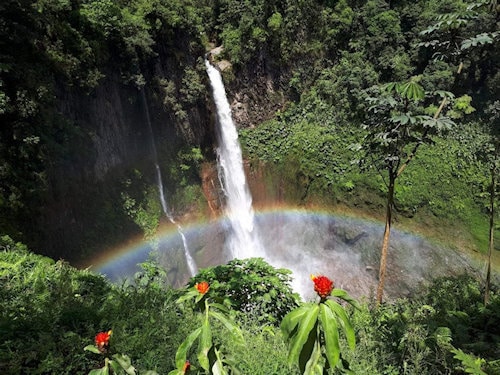 Impressive
First of all, you will see Costa Rica's most impressive waterfall tumbling in an old volcanic crater. With the rock formations, flora, and fauna, i.e., the complete setup, the experience is unforgettable and breathtaking. And at the upper part, you will enjoy the views with our four lookouts, trees, flowers, forest, gardens, panoramic views, birds, and not to forget all the fantastic hummingbirds circling your head. Super and Magnifique, as our French clients like to describe it. And most important of all this beauty together it will give you inner peace, immense peace!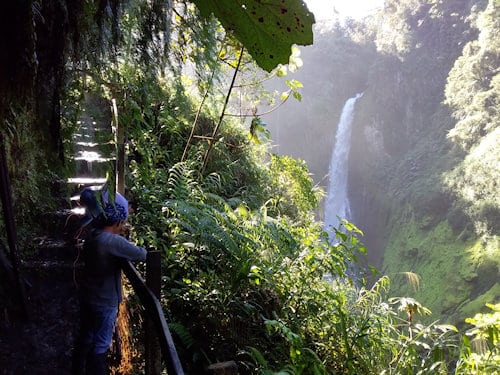 Beauty
Catarata Del Toro is a private ecological reserve, and we want to share its beauty with you. Recently, a globetrotter who has visited all significant waterfalls in the world, ensured that Catarata Del Toro waterfall certainly belongs in the top 10 waterfalls of the world. We invite you to come over and check it yourself. So, please put Catarata Del Toro on your 'Need to see' list.
We also want to emphasize our second-biggest natural wonder: birds! With 194 species counted so far, under which some endemic species.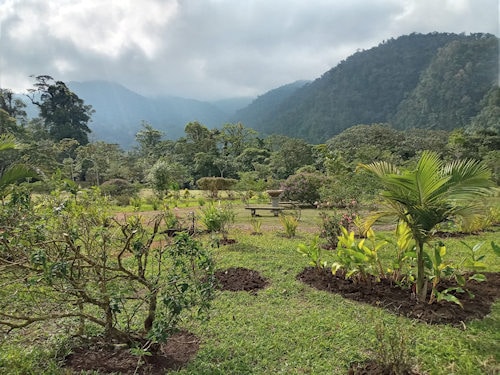 Location
Our location is perfect. Very close to the San José area and the international airport SJO and in the center of the triangle: San José – Sarapiquí – La Fortuna. And consequently, we are very easily accessible through the towns of Sarchí, Zarcero, Rio Cuatro, and Venecia. Just take a slightly different route or a little detour and it will reward you with incredibly scenic views, peace, and adventure at the same time. Roads are all paved and a 4×4 is not needed, see Google maps: 'Catarata Del Toro, Alajuela Province, Bajos Del Toro'.
.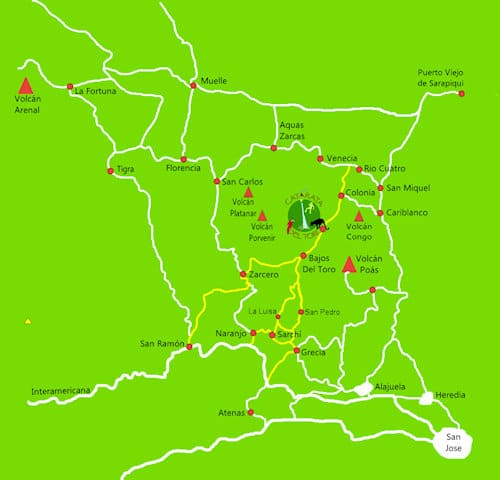 Video – photo
Furthermore, for the first impression, see the video at the end of this page. Another option to enjoy Catarata Del Toro right now is by downloading some videos (1.6 GB) and some photos (153 MB). It will show you our project and the surrounding area, and we trust it will persuade you to visit us soon.
Opening hours and pricing
Monday to Saturday from 07.00-17.00 hours, Sunday closed.
Entrance fee USD 14.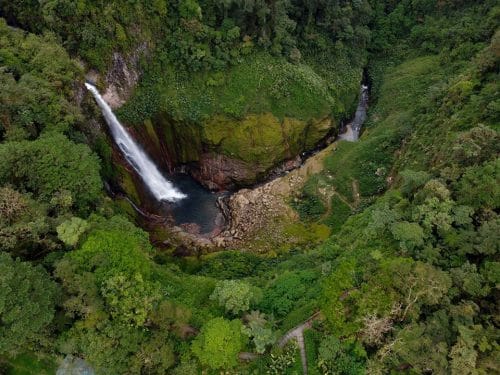 Advise
Come as early as possible, before the crowds. Probably once you are inside, a big chance that you want to spend more time than you thought you would. You will also have extra time for a cup of coffee while enjoying the hummers, and you can drive stress free to your next destination. And please be aware that the weather can change rapidly.
If you are also planning to visit the Blue Falls of Costa Rica, you need your time.
See you soon or hasta pronto as they say here,
Pura Vida,
Wil and Donais
Administrators
Safety
Good to know is that your safety is our priority. We are continually investing time and money to keep everything as safe as possible. Also, good to know is that we go beyond the minimum requirements the law states. And we possess all the permits needed to operate. And in case of an accident, we have our liability insurance. So, feel safe to visit us.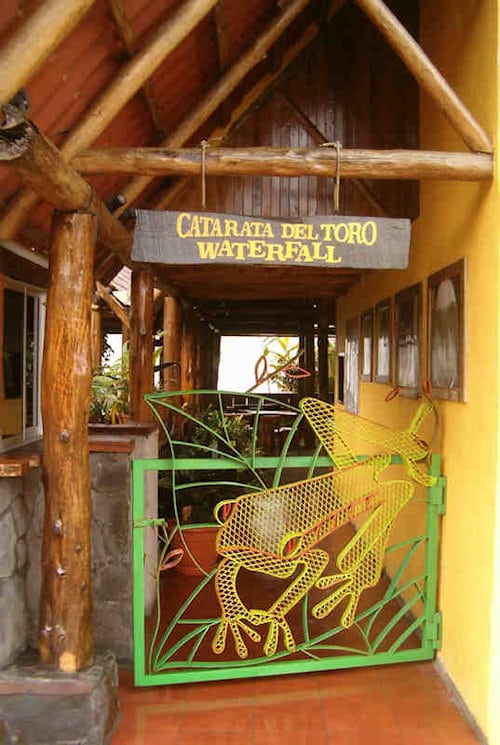 Blue Falls of Costa Rica
Please check also our other mind-blowing project: Blue Falls of Costa Rica – Nature as perfect as it can get. As per the 1st of February 2021, we added an extra blue waterfall: the Tepezquintle. It is a fifteen minutes hike over a jungle trail and through a blue water canyon. A mind-blowing experience. Still for the same price.
No pets – No yoga – No swimming