About us
About us

Catarata Del Toro is a private owned reserve of 100 hectares. Located a little north of San José and the international airport Juan Santamaria. And located on the Caribbean side of the central mountain range. The reserve borders two national parks, Juan Castro Blanco, which is one of the two water parks in the world and Poás on both sides for 3 kilometers. So, all this creates a 'lost in the jungle' feeling of 20.000 hectares. The first neighbors in the south and north are 1 kilometer away and the east and west are neighbor free. The valley of Bajos Del Toro, where we are located, is unspoiled. You will find mountains, many more waterfalls, forest, national parks and a lot of wildlife. As a result, this creates a lot of opportunities for sustainable tourism and you are welcome to start your eco-business as well!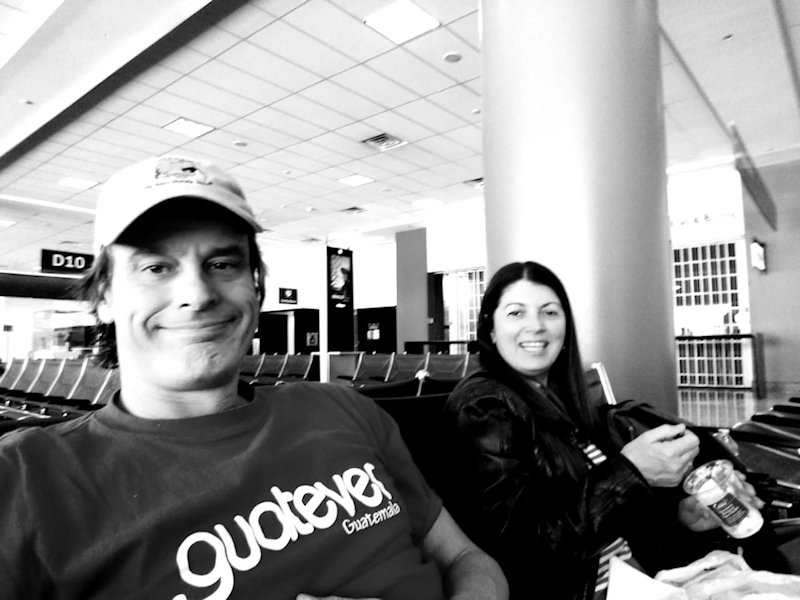 September 2005
We have opened since that day 10 hectares for the public. This section includes the most beautiful waterfall in Costa Rica: 'Catarata Del Toro'. One of the waterfalls in Costa Rica you have to see, before leaving the country. And since April 2017, we are simultaneously running our second project: 'Blue Falls of Costa Rica'. We are trying to develop this project to full maturity in the coming years. Besides those two projects, we offer also some real estate developments in the form of building lots.
A Dutch – Costa Rican couple is the manager of Catarata Del Toro and Blue Falls of Costa Rica.
What
Catarata Del Toro and Blue Falls of Costa Rica wants to offer their visitors a 'BIG WOW' experience. And the 'Wow' comes naturally due to nature itself. We keep everything as natural as possible and by the simple philosophy of: 'WYSIWYG – What You See Is What You Get'. Visitors always leave different as they came in, most of them with a special extra love for nature and the overwhelming beauty of Costa Rica.
How
By opening the reserve to the public from Monday to Saturday for a reasonable price, thus value for money.
Why
We experienced ourselves the climate change. If you watch the news lately you know where we are talking about. Please do watch Home and the Al Gore documentary. Nonetheless, the before mentioned climate change, above all, we know and feel that we have the responsibility to act as a good steward on this earth. And our location in between two national parks give us a unique chance to preserve what we have. And also, to create special zones and buffers for the ecosystems. The ultimate goal for us is to create a very special tourist attraction based on the natural beauty of the reserve and surroundings with as less human impact as possible. In the hope that many will receive a blessing out of it. The locals as well as people from around the world, economically, physically and mentally and that for decades to come.
Support needed
The above is all 'About us' but we like to use this moment to draw your attention to the most needed ones in Central-America. That is, like always, the children. AMG Guatemala, a Christian non-profit organization, helps almost 8.000 children daily. They provide food, education, medical care, safety, the Gospel and more. Almost all of these children are from broken families and are in some way (severe) hurt and therefore they need your help. So, please watch the video hereunder which will show you the 'why'.
You can find their website here and please support.
And due to your support, a child's life will change for the best!
Thank you.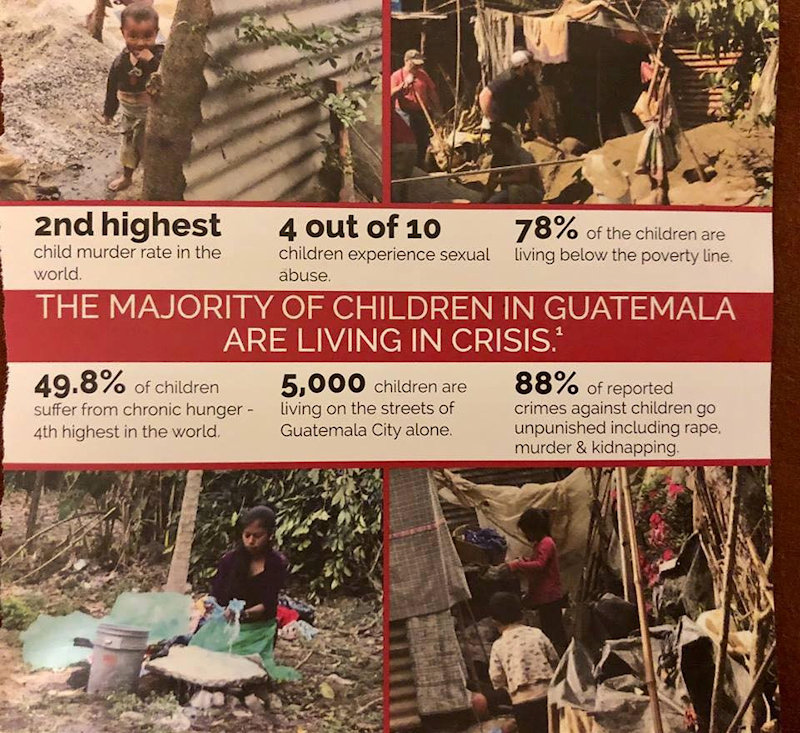 Consider helping
We, as a couple and as a business, are committed to helping what we can. So, therefore we are sponsoring some children through AMG Guatemala. Hereunder you will see a photo of our visit in August 2018 and most noteworthy: they were so gentle and sweet! And the second picture explains clearly their needs. Do not think too much about the big world problems and just try to help at least one child.
Thank you for your attention, we appreciate that.