The Perfect Day Trip
'The Perfect Day Trip'
We offer you some nice ideas for a perfect day trip in Costa Rica and it is very affordable.
Normally, people spend their first day(s) and last day(s) close to the international airport SJO. Well, as you do not want to waste much time acclimatizing or waste a whole day waiting in your hotel room for your flight back home, here you can find 'The Perfect Day Trip'. You will see a lot in just one day for only a few dollars.
For many of our clients it was the highlight of the entire Costarican trip.
Where is your hotel located?
– Alajuela.
– Grecia.
– San Ramón.
– Sarapiquí.
– San Carlos.
Thank you for your time and hopefully we will see you soon, you will not regret it! Promise!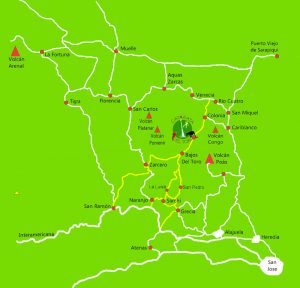 End of The Perfect Day Trip