Rooms
Two cozy rooms
We offer two simple rooms with a nice bed and a hot shower, nothing sophisticated but very cozy. If you do not care about room service, TV-channels and all the luxury but instead you love simplicity, peace, quality time with your partner, nature and cool weather then this place fits you right!
Room 1: $65 – 1 bed – 2 persons.
Room 2: $65 – 2 beds – 2 persons.
Besides that, the price includes a good breakfast and you have free entrance to the waterfall of Catarata Del Toro too. In the end, you stay for little money. Two-night stayers receive also the entrance to the Blue Falls – Light for free. It also includes free and very secure parking and free Wi-Fi and that's the minimum you need we think!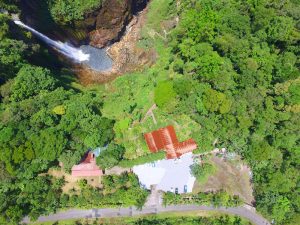 Important notice
Please note that the park closes for the public on Sundays but not for you. That means that whoever stays with us from Saturday to Sunday will have Catarata Del Toro as a private park on Sunday morning. And notice that Blue Falls remain closed for everyone.
As said before we do serve breakfast and throughout the day we serve coffee and snacks. Because the restaurant is changing to something like a coffee corner and does not function as a restaurant a la carte anymore. But we will take care of our clients in the rooms. A big meal throughout de day is not a problem and for dinner we serve very tasty spaghetti Bolognese. But you also have the option to drive to town 6 kilometers or 10 minutes south of us. Where you can find many more places for a nice meal.
If you still want to stay with us :), please send us an e-mail to check availability.
Things to do in the area
– Catarata Del Toro and Blue Falls of Costa Rica.
– Hiking
– Birding.
– Park National Juan Castro Blanco.
– Other waterfalls.
– Sarchí: souvenirs.
– Naranjo and San Miguel: coffee tour.
– Zarcero: sculpture park.
– Laguna Hule: volcanic lake.
– Sarapiqui: rafting.
– Marseilla / Corea / Aguas Zarcas: hots prings and ziplining.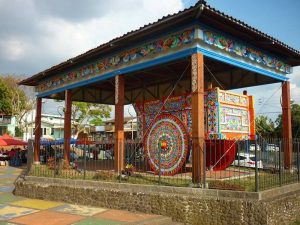 Other options
If we have no availability please check booking.com or Airbnb for other accommodations in the area. Some nice ones: Casa de contenedores (Bajos Del Toro – airbnb), Beautiful house in the mountain (Bajos Del Toro – airbnb), Hotel Alto Paloma (Sarchí), Epic Adventure Lodge (San Miquel), Mango Valley (Grecia) and Hotel termales del bosque (Aguas Zarcas). Hope this helps and hope to see you soon.